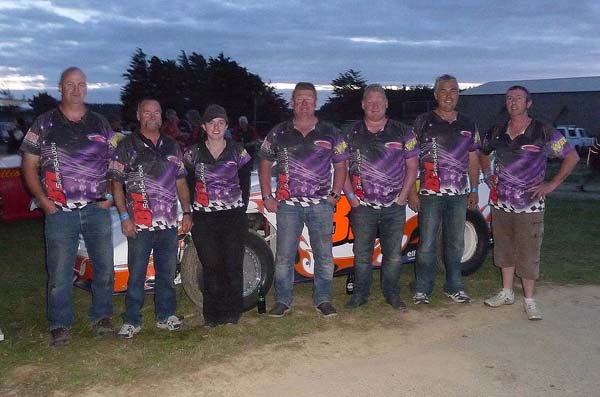 The Team / Pit Crew
Our team is truly family orientated. Roger first started racing in the early 1980's and wife Pam began getting behind the wheel around 1989. Their daughters have grown up around speedway and Casey has now followed the tradition by also jumping into the drivers seat on occasion (and winning).
Roger's niece Jenny & her husband Brendon crewed for us on a regular basis until they started their own family. Now we have Glen and Warren who have have joined the team and we often have various other friends who help out on the many out of town trips.
A big thank you to everyone who has helped us out through-out the years.